//=$containerClass?>
How to set size variations when creating a product?
Each product has size variations, but how to set them? It is easy.
Step 1.
Open the home page and click on the button "Create".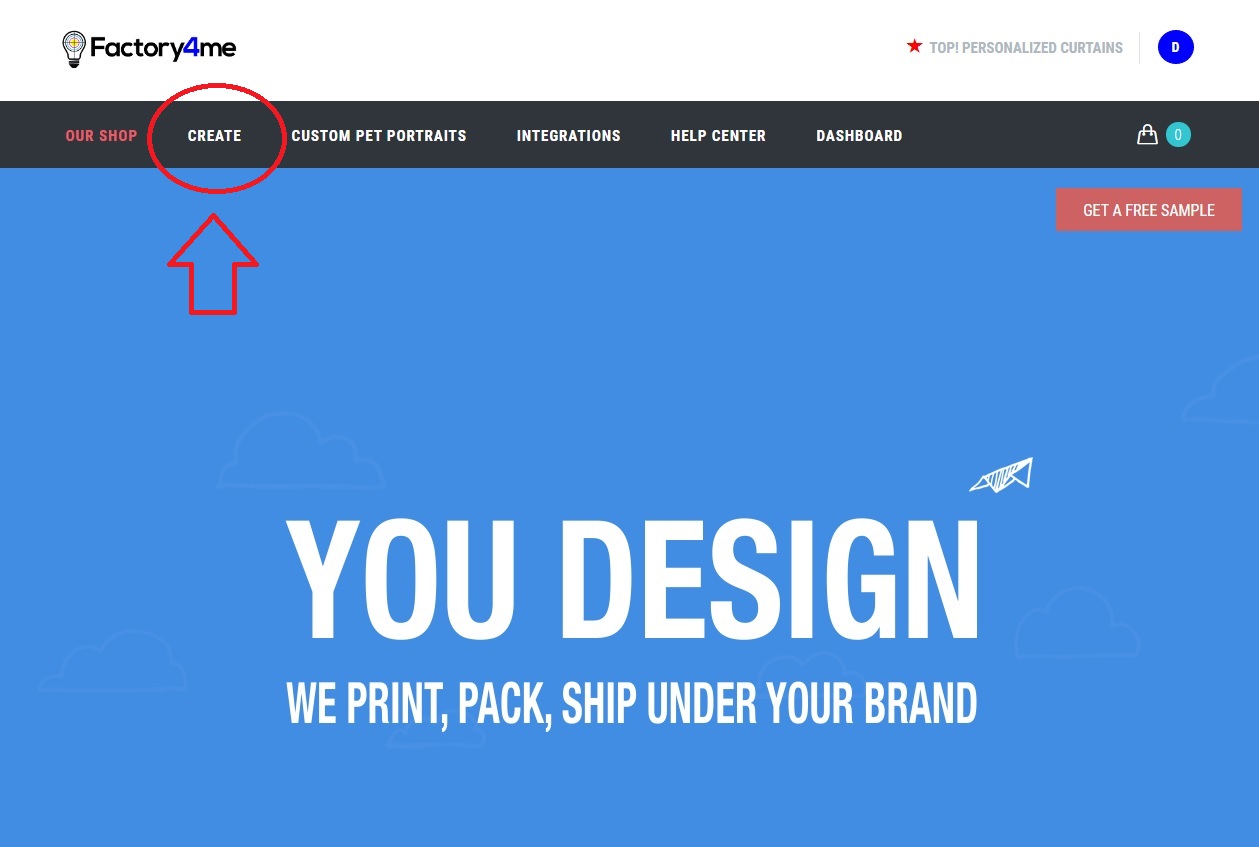 Step 2.
You will switch to our design studio. Choose a product that you need for your shop and click on the button "Create".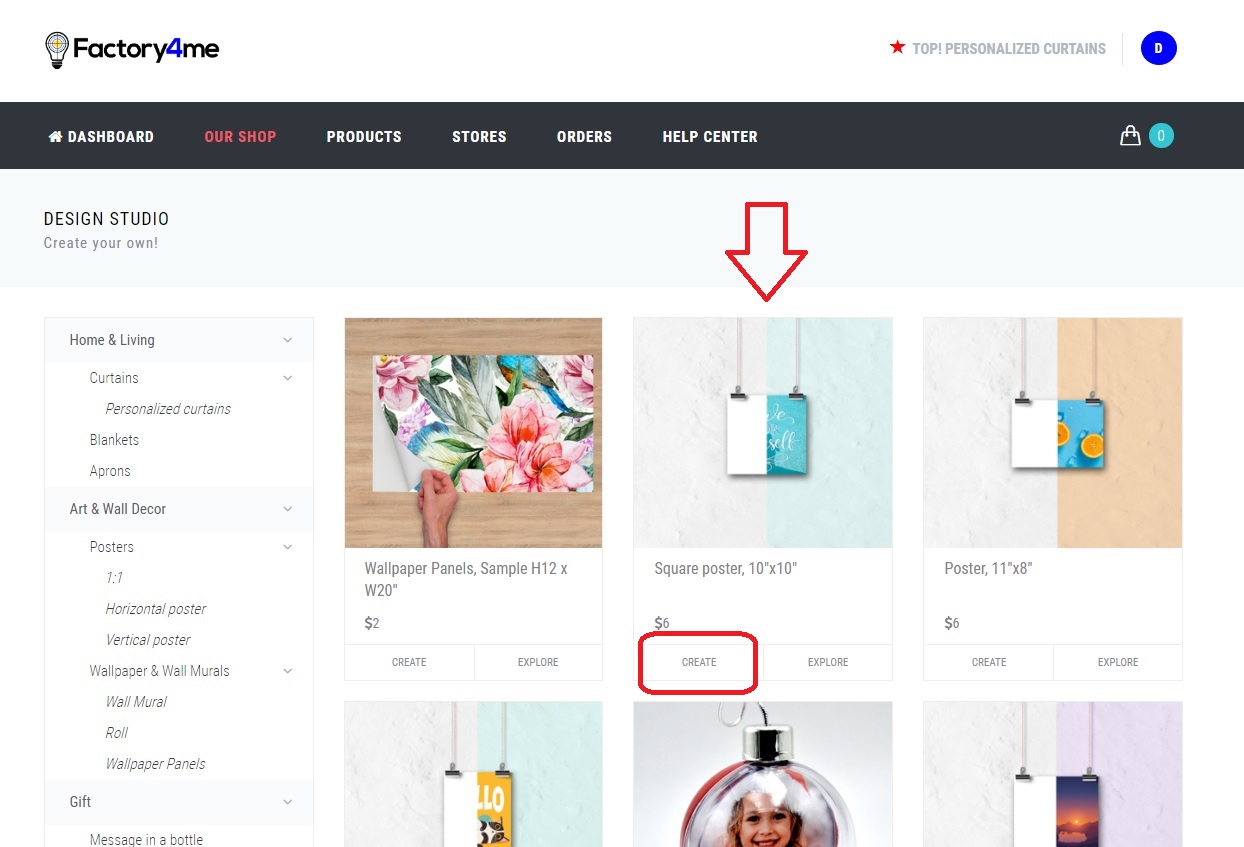 Step 3.
Here you can select any size required. In order to do it, check the box with the necessary size. You may choose all the sizes presented.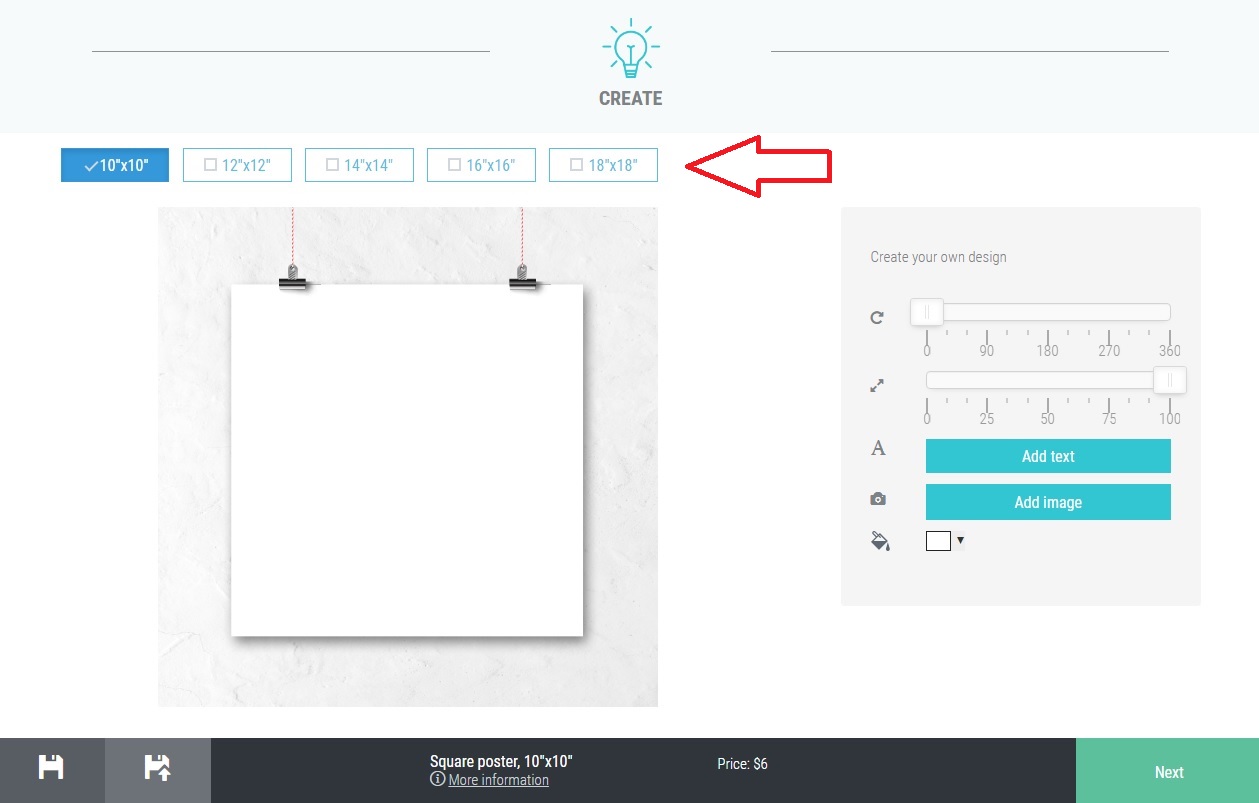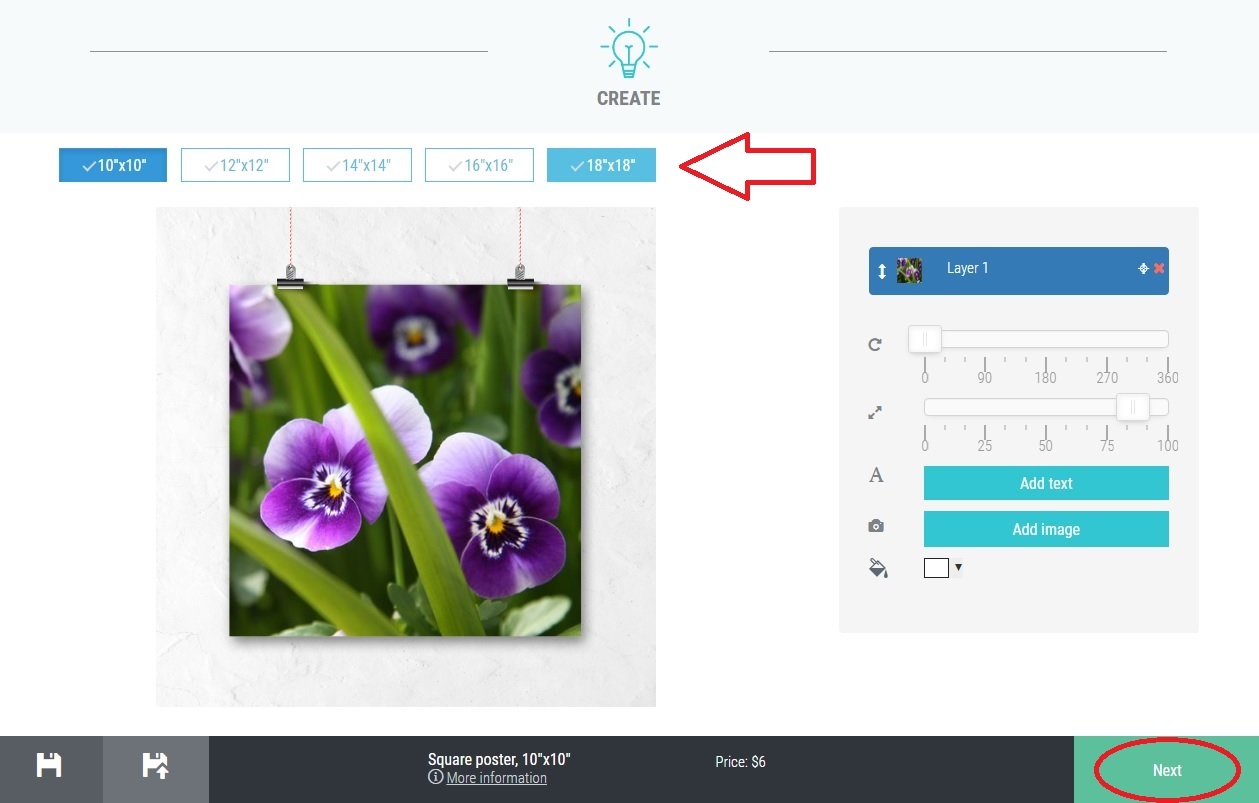 Then click on the button "Next".
Step 4.
Scroll the page till you see the field "Product pricing". Here you can set prices on the products of each size. Do not forget to put a tick against your store. After that click on the "Save" button.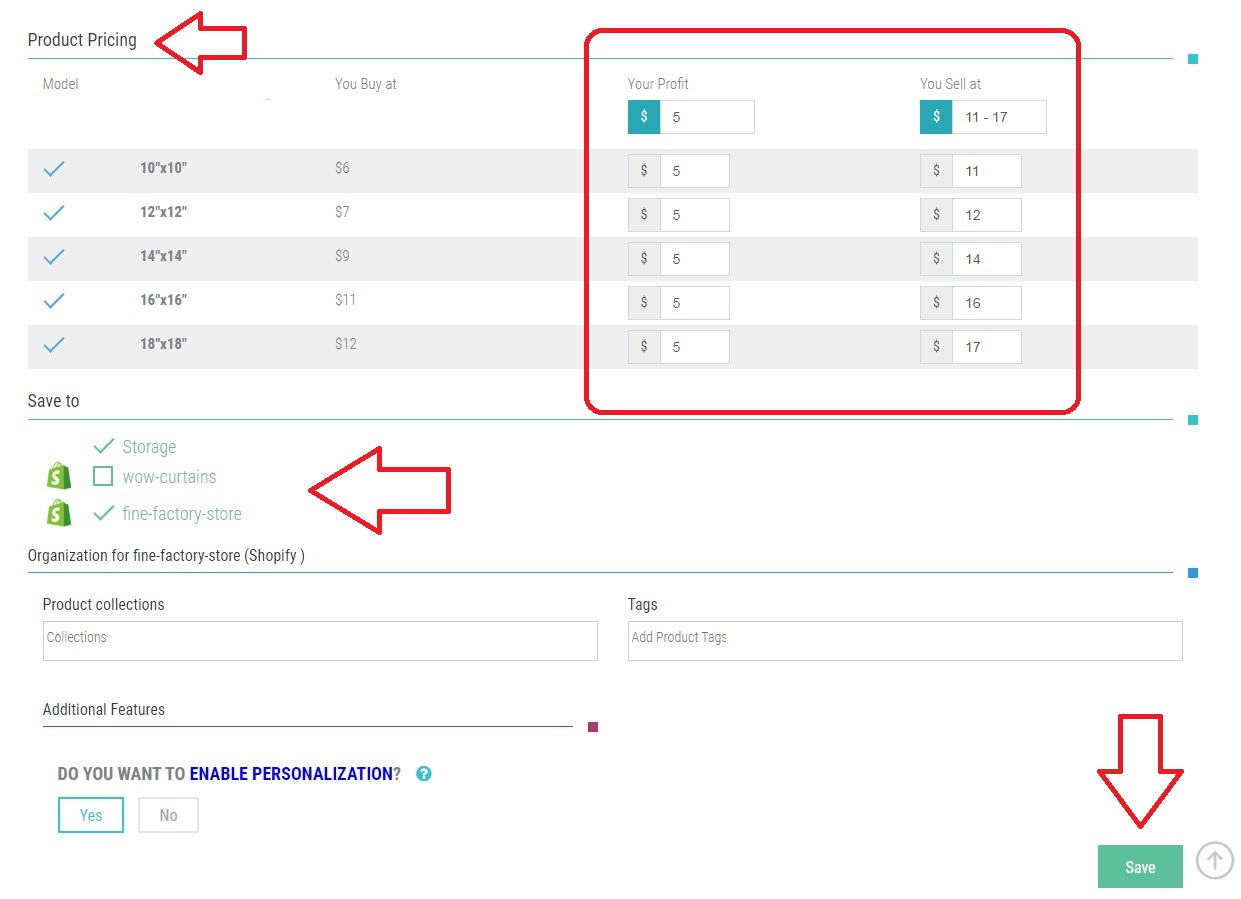 Step 5.
Your product was added to your store. By clicking on the button "View in Shopify" you can see, how your product will look in your Shopify store.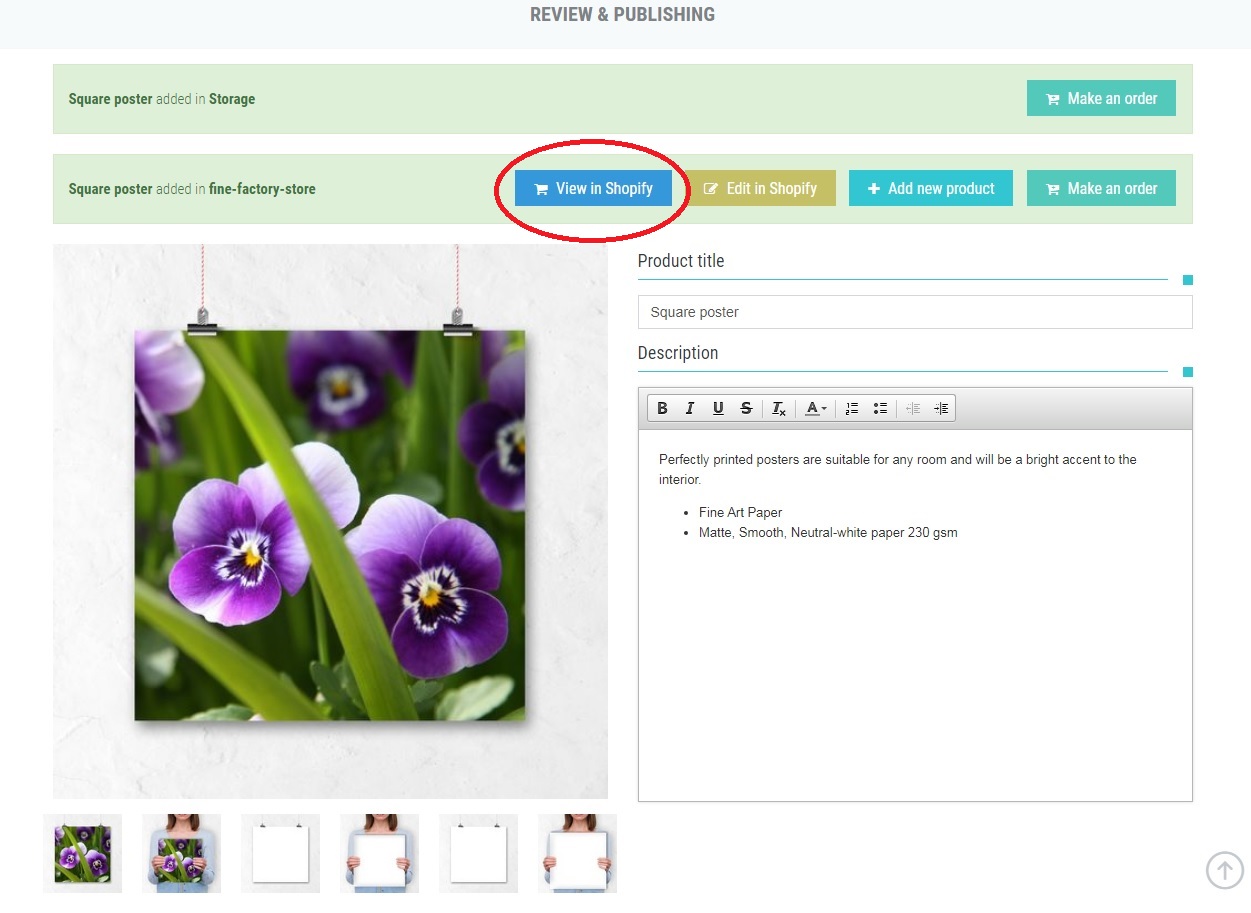 Step 6.
Good! Now your product is presented in several sizes, and your customers will be able to choose the size they need.