//=$containerClass?>
How to enable personalization directly on my Shopify store?
You can either read the instruction below or watch the video:
By enabling personalization, you open a new great feature for your customers to personalize a product right on your store!
Note that it is possible to personalize posters and jigsaw puzzles.
Step 1
Open the home page on the "Factory4me" website. Click on the button "Create". We will show you how to enable personalization when creating a product.
Step 2
You will switch to our design studio where you will see a wide range of different products. Choose one of the products for your shop and click "Create".
We will demonstrate the process to you using the example of a square poster.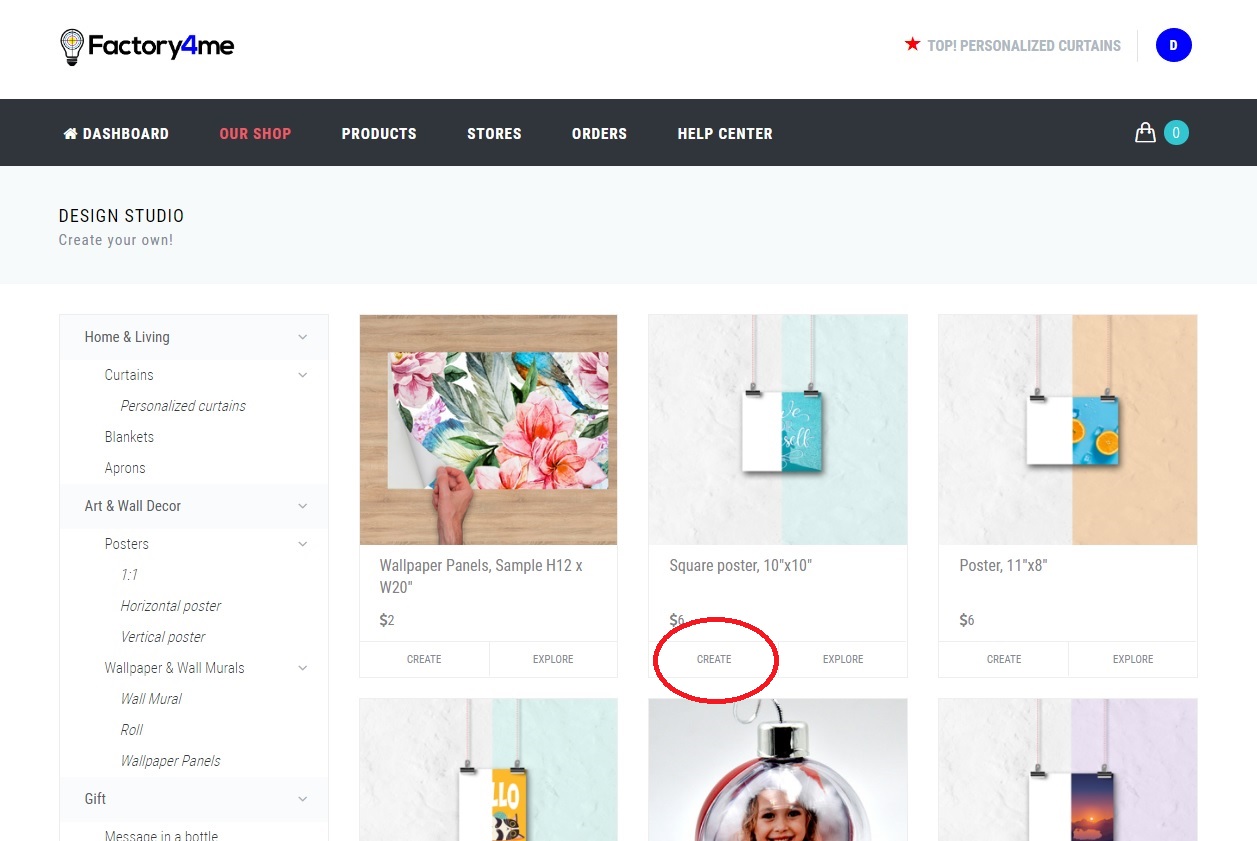 Step 3
On the next page, you will see some settings. You can select the size of the product. The price will depend on the size selected. You can see it on the dark line below.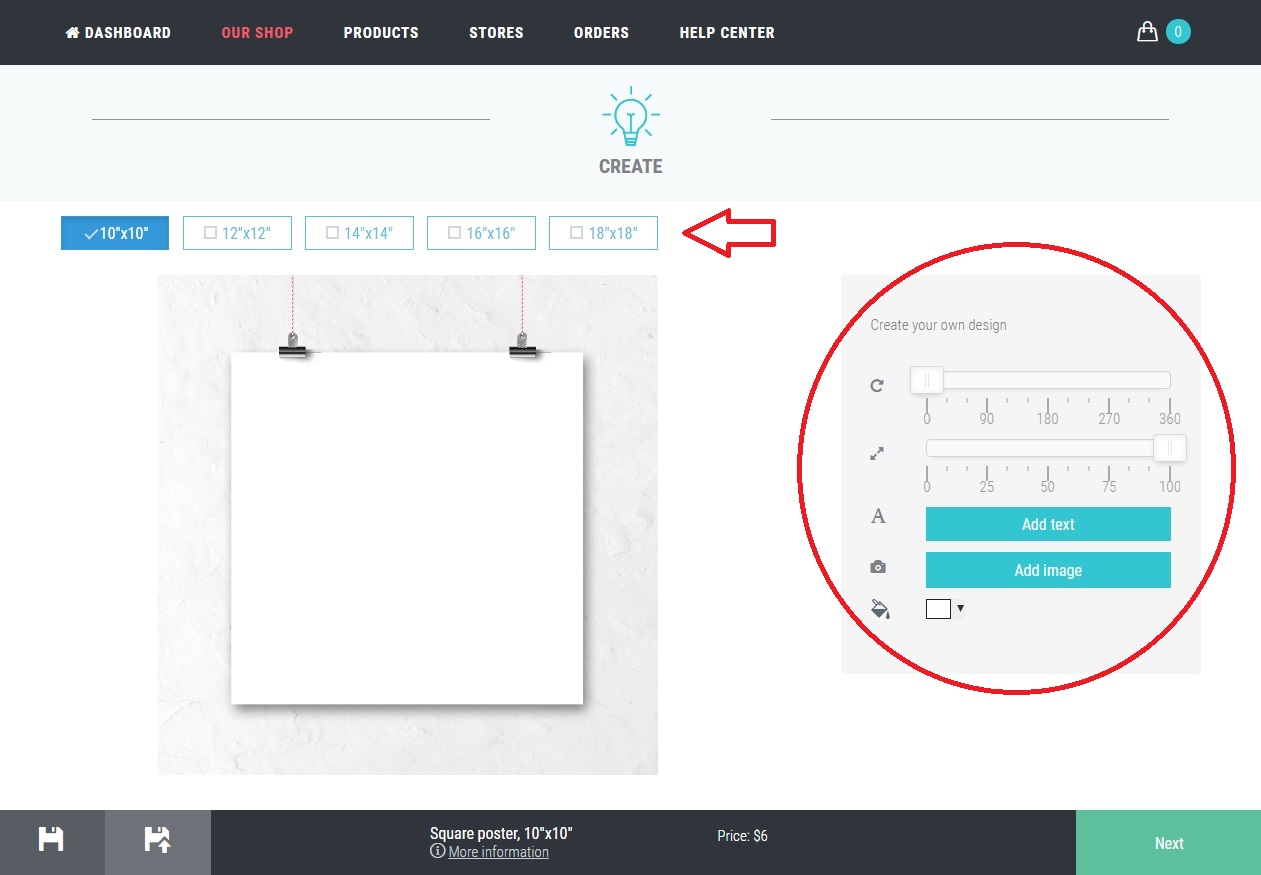 Also, you can upload an image or add text to your product. Regulate the size of an image and text using a special slider bar or do it right on the pattern by clicking on the image or text. If it is necessary, you can turn them.
Then click on the button "Next".
Step 4
You will see the page where you can edit information about a product (title, description), set the price, tags, etc.
Find the field "Save to" and put a tick against your shop.
Then in the field "Additional features" you will see the sign "Do you want to enable personalization?".
This option is created for the convenience of your customers. To order a product they will not have to switch any other pages or links and look for the instruction how to upload an image. Your customers will be able to personalize their products directly in your Shopify store.
Here you need to click "Yes" and then click the button "Save".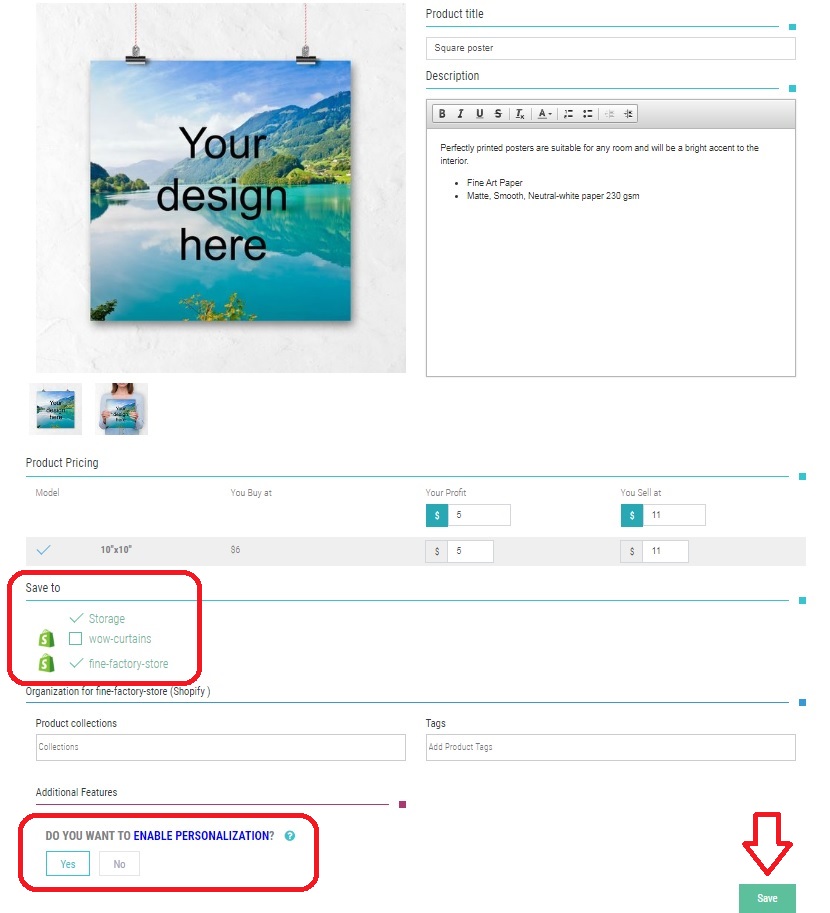 Step 5
Your product added in your shop. On this page, you have several options. Click on the button "View Shopify" and see how your product will look like in your Shopify store.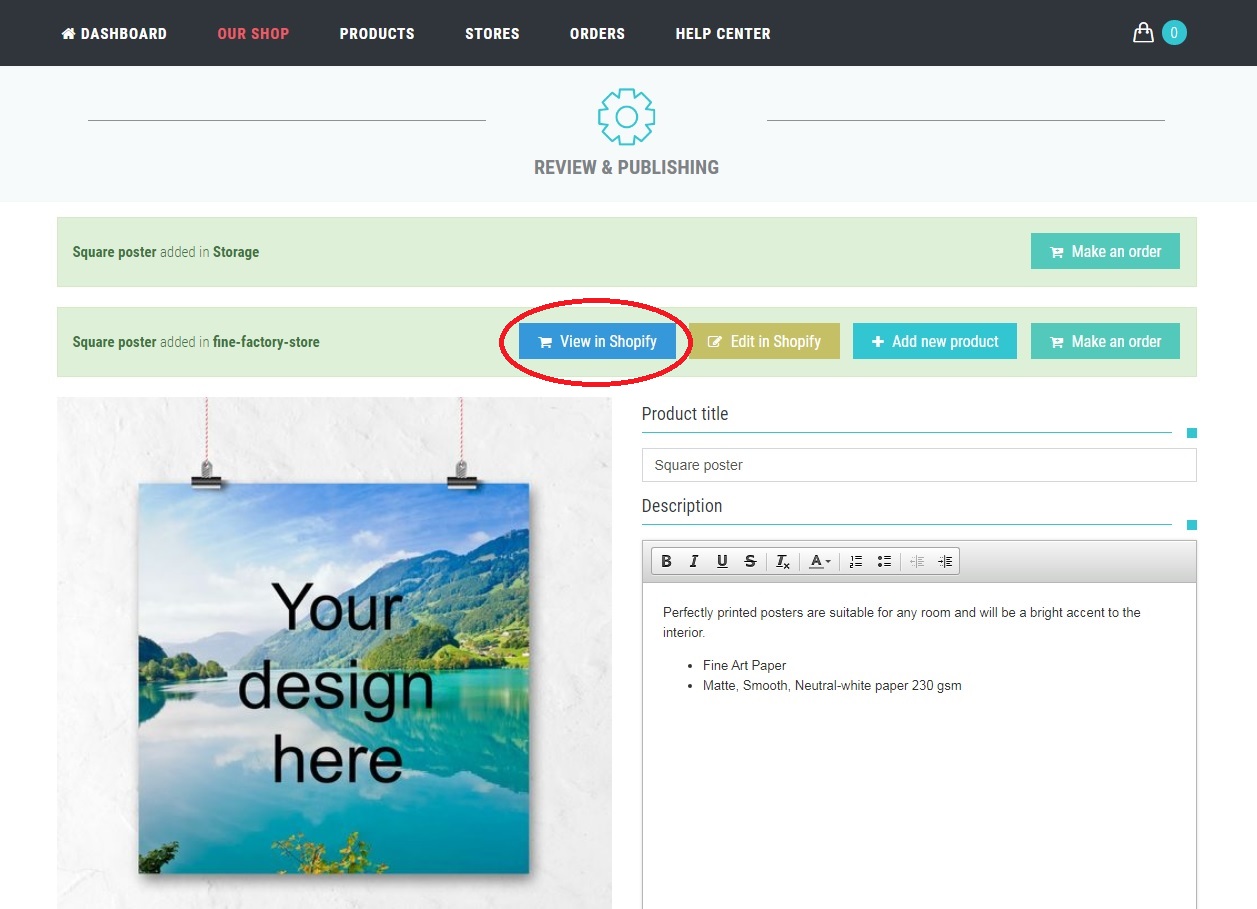 Step 6
Great! Now customers can upload an image and personalize products directly in your Shopify Store.