//=$containerClass?>
How to integrate my Shopify store?
Step 1. Shopify Admin
When you log in to your Shopify admin, the first thing that you see is the Home page. Go to the "Apps" section.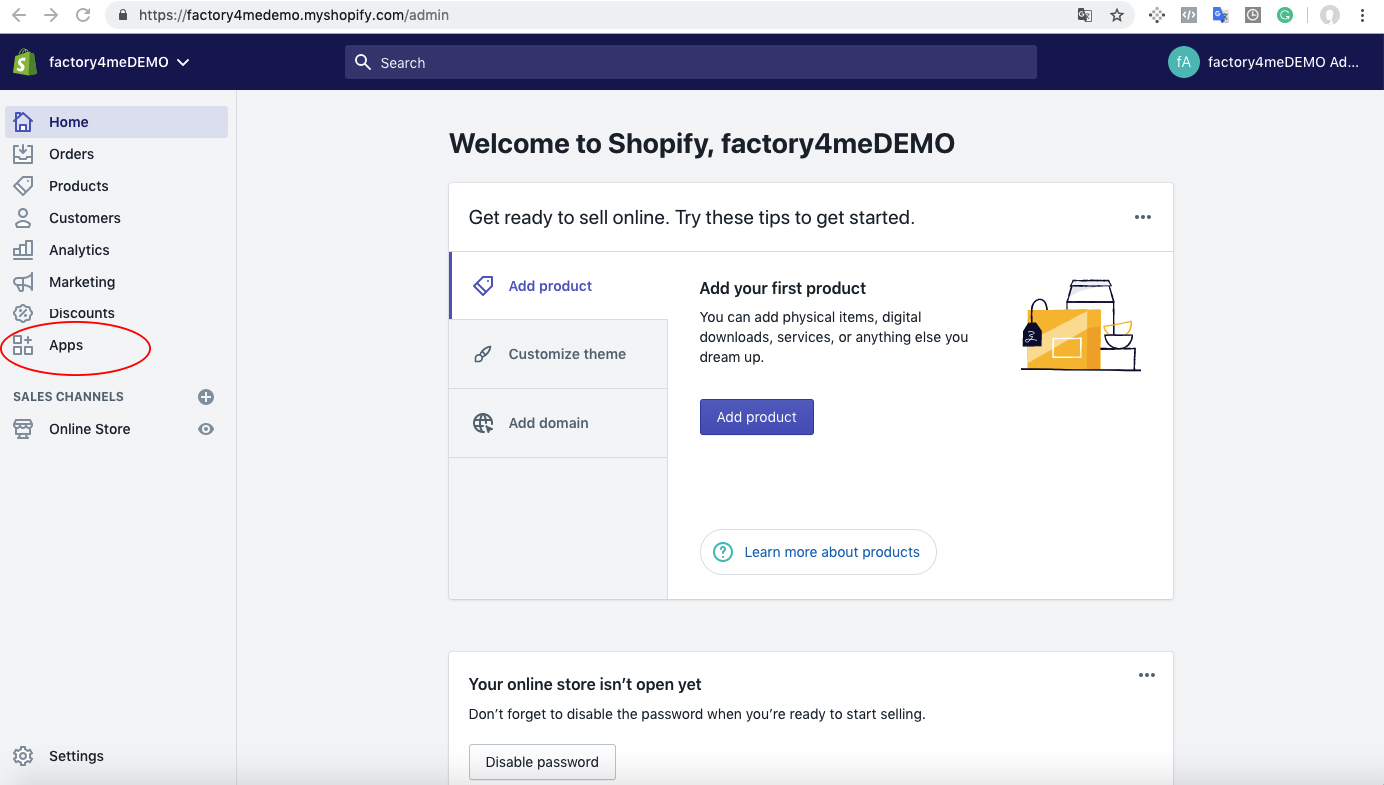 Step 2. Shopify App Store
Click on the "Visit the Shopify App Store" button and go to the app store. Find the application "Factory4me" using the search bar.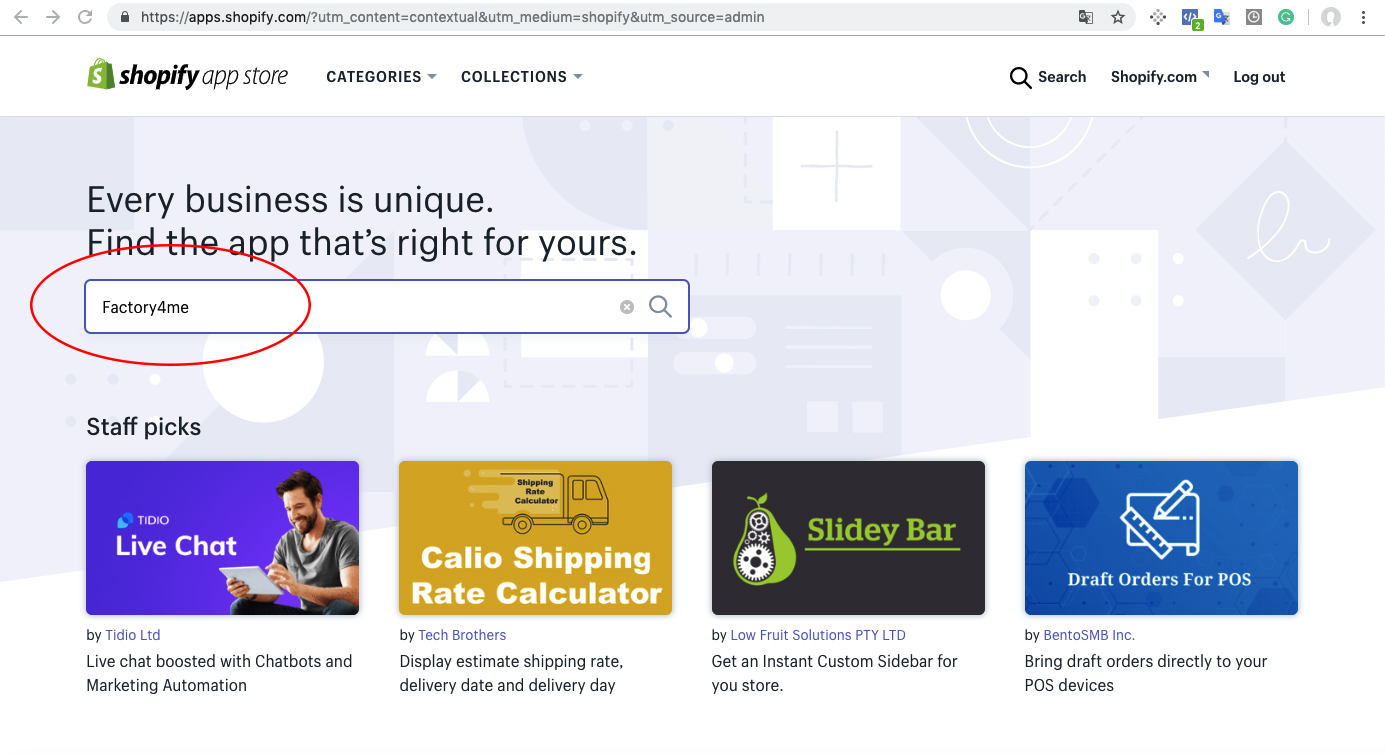 Step 3. Add Factory4me app
Start the installation of the "Factory4me" application using the "Add app" button: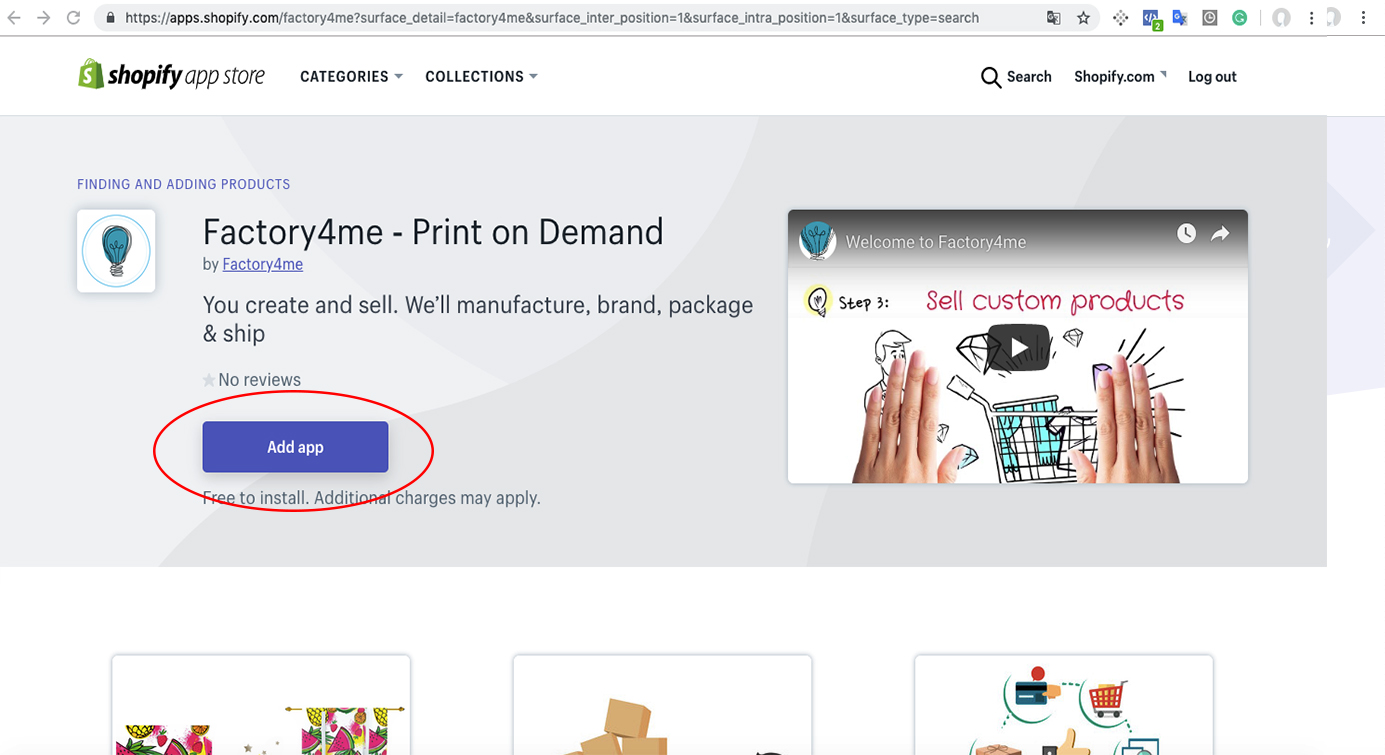 After clicking you will be redirected to the application installation page. On this page, you will see what rights and permissions you grant us. We do not request any extra permits except those that we absolutely need to manage orders. Complete the installation by clicking the "Install app" button.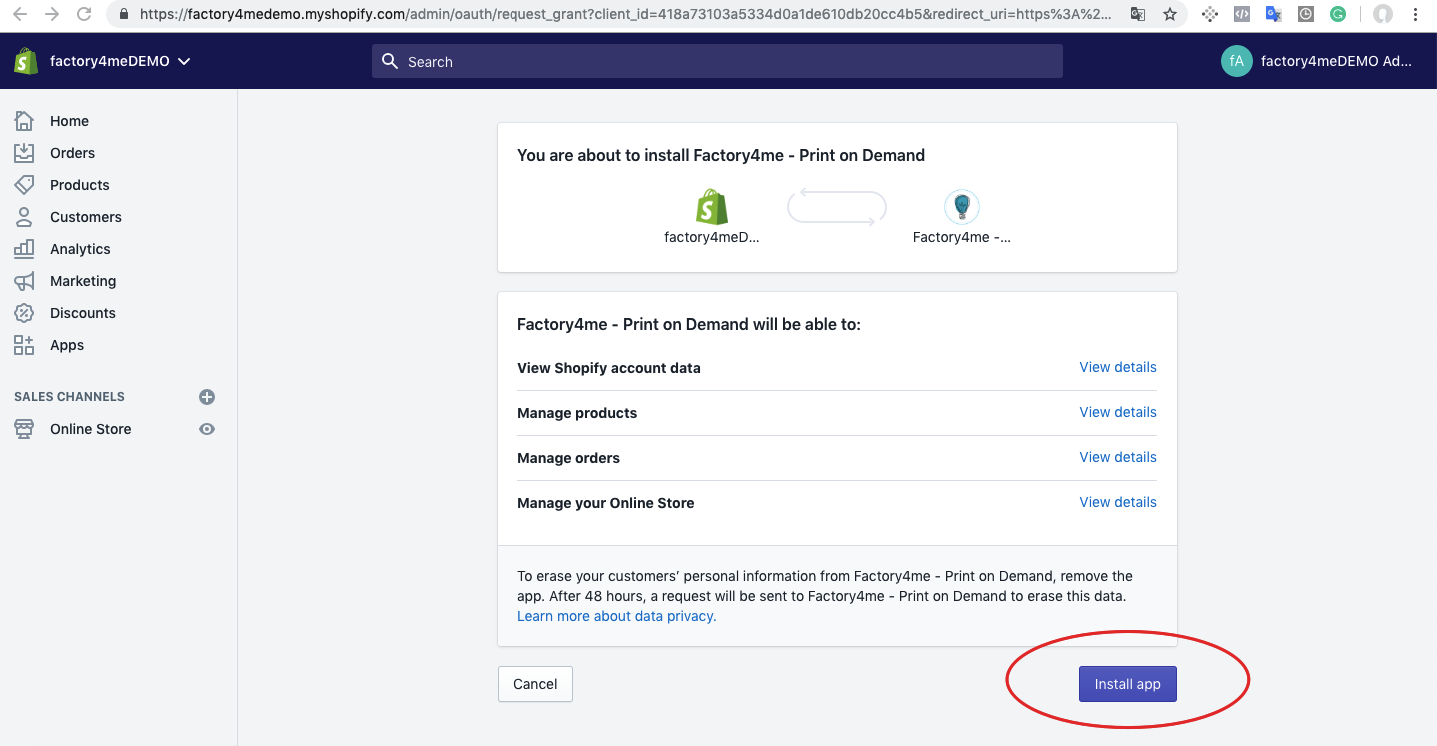 Step 4. Success
Congratulations! You have installed our app. Go to the store settings or create a product.