//=$containerClass?>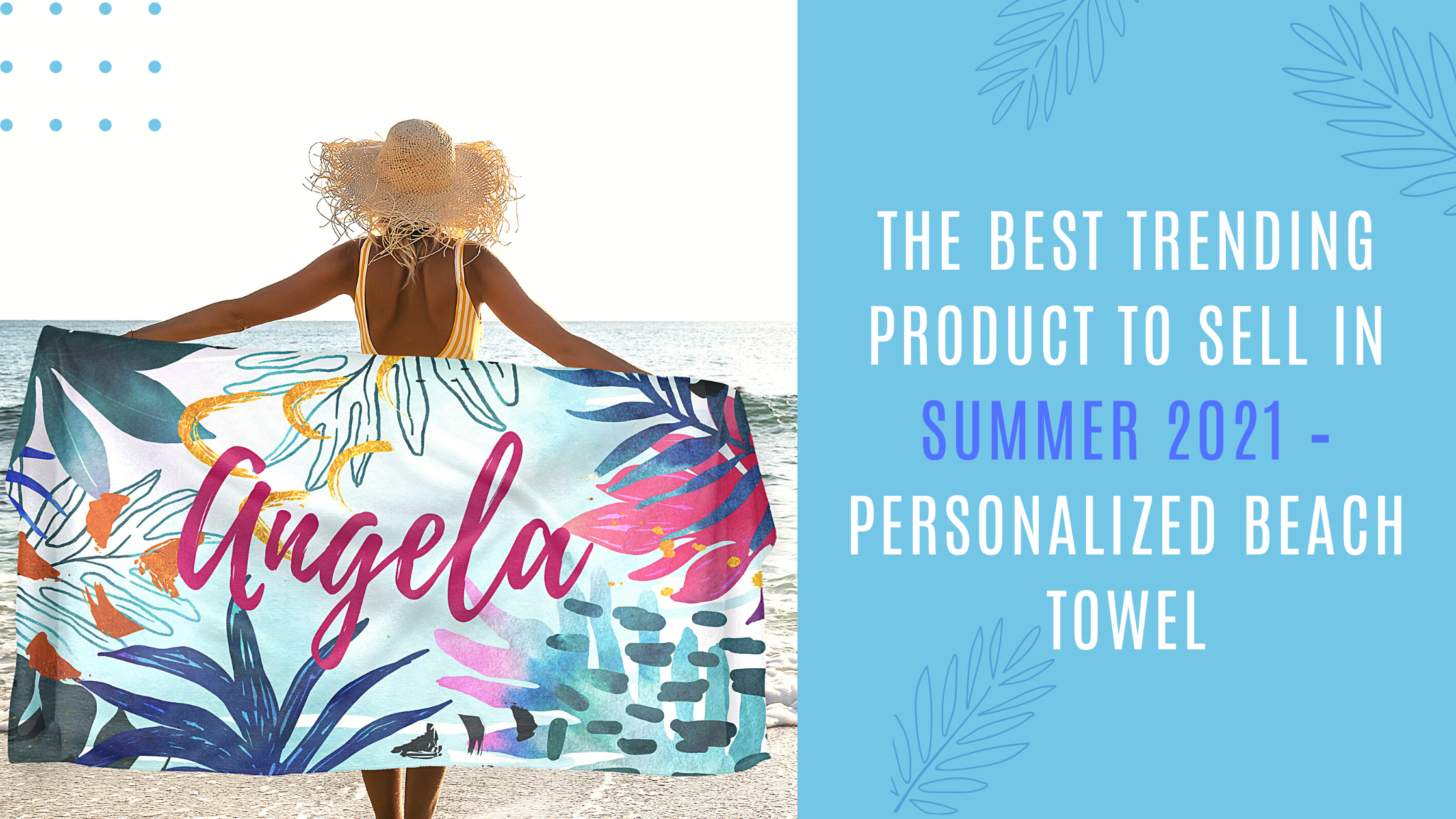 The Best Trending Product to Sell in Summer 2021 – Personalized Beach Towel
The beach season has arrived, and people are looking for trendy things for their vacations. They are eager to purchase some trendy swimsuits, flip-flops, sun loungers, brim straw hats, etc. And this summer, one of the most demanding products is a personalized beach towel.
Why is it so popular? One of the main reasons is that people get to design their own towels. According to Harvard business review, customers are more likely to buy products that are designed by themselves. Also, online beach towel customization provides a better customer experience by giving your customer the towel with his or her exact color and design choices in just a few clicks. When adding a personalized beach towel to your store, you can reach all customers' demands.
Choosing personalized beach towels will help you meet the needs of your customers. This way, in the beach towel they have ordered. It is known that shoppers who purchase personalized items from an online store will stay there longer and become more brand loyal.
People always love to be on-trend and personalized beach towels can meet their needs. You can create a modern and chic design and turn on the personalization option so the buyer can add personal details on the towel. This is a great way to increase sales and conversions. Do not miss this great opportunity! The profitability of your business always depends on how you deal with the demand of your customers.
Moreover, when you start offering custom products, you immediately stand out from the crowd. It means that you offer something that others do not. It will attract new customers and keep them coming back.
If you have already decided to add personalized beach towels to your store, then you will love our following list of custom beach towels ideas. There are dozens of ways to create designs for beach towels, but we would like to bring to your attention the most interesting ones:

Personalized Beach Towels with Names
We can divide this category into two subcategories: with the design and without it.
With the Design
First of all, think about the design. What is your target audience? What do they like? Do you want to sell adults' or kids' towels?
For example, you sell products for soccer fans. Use soccer symbols and different soccer team logos designs. And then add a personalization name feature. Soccer fans will definitely love it!

If you want to create kids' beach towels, use funny and colorful cartoon characters that are popular nowadays. It can be mermaids, bears, cars, etc.
Without the design
Besides adding names, you can set the background color. Add a variety of vibrant colors to add style to your towels.
Personalized Beach Towels with People Photos
Be creative! Add a funny text on a towel or add a fascinating design to the background, so the person's photo would look cool with it.
Personalized Beach Towels with Pets' Photos
Great for all the pet shop owners! Pet lovers would be happy to have a towel with their favorite pet's face.
All in all, there are many ways to create a personalized beach towel. And you should try it. Follow the trend and bring happiness to your customers! Add a beach towel to your online store today, and you will not regret it.