//=$containerClass?>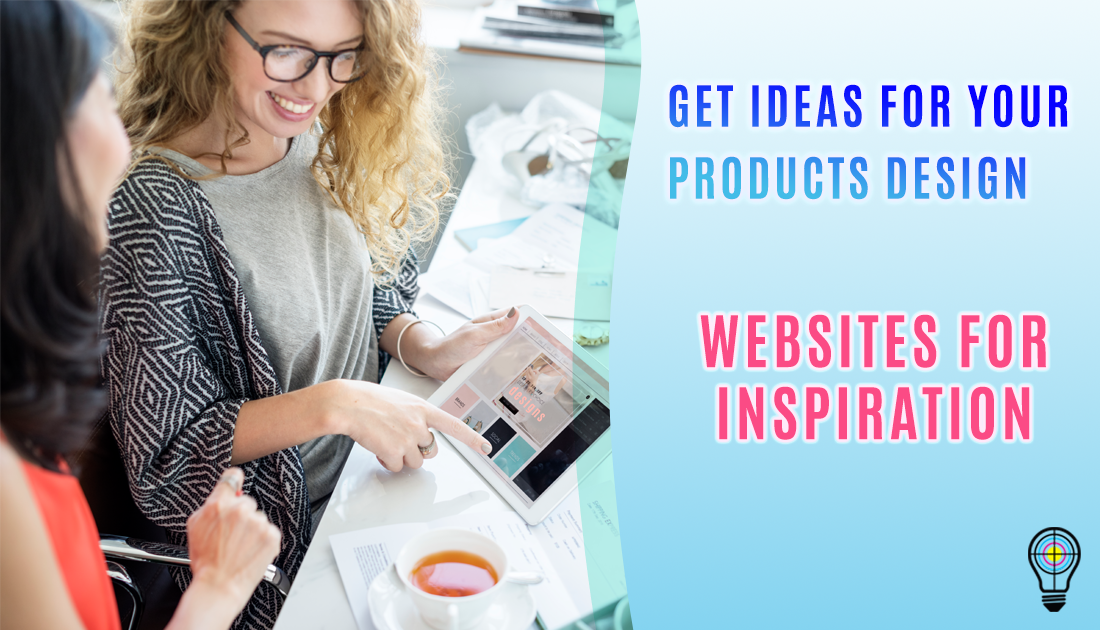 Where to Get Ideas for Your Products' Design? Websites for Inspiration
get ideas for products design
Sometimes it is rather difficult to find inspiration. It concerns many spheres of our life such as work, study, etc. Let's take the example with design. You have your own store where you sell different products with the original, interesting design. Everything is fine but suddenly the moment comes, when you are left scratching your head and realize that you have no ideas at all! What can you offer your customers? Where to get inspiration?
We have prepared for you a selection of sites where you may get ideas for creating designs for your products.
Pinterest
We are sure, there are no people who would not know about Pinterest. It is a popular photo hosting provider where you can find everything!
You need to type any word into the search bar, and Pinterest will give you a huge number of results. You will definitely find what you need! And if you have no ideas at all, you can just flip through the feed.
Also, on Pinterest, you can create boards on specific topics and save the pictures you like there.
Juxtapost
It is another well-known website and at the same time the main competitor of Pinterest. Both websites have a lot of common features. There you can also find images related to various spheres.
In contrast with Pinterest, Juxtapost allows you to arrange images in the form of tables, which is also a very convenient feature.
We heart it
One more website with photos and pictures for getting inspiration. There is no function for creating boards or tables, but you can save content too.
Piccsy
This website is an analog to Pinterest. It also uses similar ways of finding and storing photos on boards, but the quality of the content here is better than on Pinterest. Into the bargain, to use this service, you do not need to register.
Instagram
Nowadays, Instagram is one of the most popular social network services where you can not only communicate with people and share your life with your friends and followers but also find and save interesting and unique content.
We hope that this selection was helpful to you and you found the best ideas for inspiration!